Dr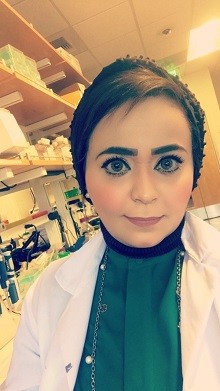 Marwa Qadri received her Doctor of Pharmacy degree at King Abdulaziz University, Saudi Arabia. She received a Master's degree in Pharmacology at Massachusetts College of Pharmacy and Health Sciences (MCPHS), USA. The goal of her M.S. work was to define the mechanism that contributed to acute flare of gouty arthritis and to find a pharmacological agent to modify these episodes. She received her Ph.D. from Chapman University School of Pharmacy (CUSP), in Pharmaceutical Sciences in December 2020. Her Ph.D. work was focused on the studying the role of innate immunity and its relationship to the development of synovial fibrosis in Knee OA and examining the role of various pharmacologic agents in regulating synovial tissue fibrosis in vitro and in vivo. Currently, she is an assistant professor of Pharmacology at Jazan University School of Pharmacy, Saudi Arabia, and her current research is focused on evaluating the suitability of novel treatments that target synovial macrophage homeostasis.
RESEARCH
Proteoglycan-4 is an essential regulator of synovial macrophage polarization and inflammatory macrophage joint infiltration
Marwa Qadri et al.
Arthritis Research & Therapy 2021 23:241
Published on: 14 September 2021
Other published articles in Arthritis Research & Therapy by Dr. Qadri can be found here.