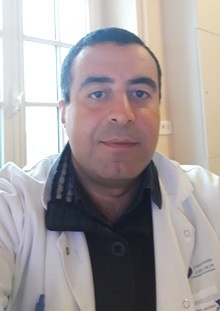 Pr. Arsene Mekinian received his diploma in Internal Medicine from Descartes University in France and his PhD at the University of Paris 13.
Since 2015, he has been a Professor at Sorbonne University in France and is involved in the clinical research of autoimmune diseases, and in particular Takayasu arteritis. He is involved in the design and collaboration in various French and international trials of autoimmune diseases. He is also at the head of French national network on the dysimmune disorders associated to hemopathies and cancer, called "MINHEMON". Outside his work, Arsene likes soccer and "boxe anglaise".
RESEARCH
Tocilizumab in treatment-naïve patients with Takayasu arteritis: TOCITAKA French prospective multicenter open-labeled trial
Arsene Mekinian et al.
Arthritis Research & Therapy 2020 22:218
Published on: 17 September 2020
Other published articles in Arthritis Research & Therapy by Pr. Mekinian can be found here.